My Proudest DIY Moment: 20 years in the making
February 21, 2013
Earlier this month I was delightfully surprised to see my front flower border in Flea Market Gardens magazine. I had entered a contest last spring for an opportunity to share your flea market garden ideas in a future magazine.
My front flower border is, by far, my proudest DIY achievement. It started almost 20 years ago as a garden hose laid out in a kidney shape on my front yard. I laid out that hose, and my husband removed sod (a difficult job) and roto-tilled the new bed with sand, peat moss, top soil, and black dirt. We have a heavy clay soil here in northern Minnesota, and the soil needed the additions.
The very first year, I planted all annuals. The garden was nice but was a mere shadow of what was to come.
I needed some tall perennials to fill out the back of the border. I read books on borders, and I looked at magazines. I sketched out a planting plan. I knew I was going to plant in drifts instead of rows, keeping taller plants to the back, but I wasn't going to follow all the advise in the book. I didn't plan for a slow progression of bloom times, I added annuals to my perennial garden, and I mixed bloom colors at will. This was contrary to the perennial border purists.
I planned for an end of June and all of July riot of color, and that is what I got.
My favorite back of the border perennials for a northern midwest climate are:
The Maltese Cross. A perennial sometimes shunned from formal borders due to it's bright orange red hue. I originally started these from seed. They are hardy and extremely long lived, with a long bloom time.
Shasta Daisies. Perfect plant for the back of border. Needs occasional re-planting for vigorous plants. Long bloom time. Perfect for a cottage garden.
The Globe Thistle. Bee loving, long blooming, periwinkle round blooms. Not invasive, very dependable.
Purple Coneflowers. Easy to start from seed and available in many shapes and colors. Hardy, long lived and I love the pink petals contrasting a rusty brown center.
I have had other shorter lived perennials in back, including delphiniums and baby's breath. The delphiniums were aphid magnets in my garden and too much work. The baby's breath died out during a cold winter and my new one has not thrived.
My favorite mid-border perennials are:
Asiatic Lilies. I have them in several colors, types and sizes. I have never regretted planting summer lilies. They are a highlight of my summer garden. They are trouble free for me except for an occasional deer chomping them off or squirrels digging up freshly planted bulbs.
The Gardenview Scarlet Monarda. Monarda get a bad rap for being invasive, but by taking control of the new growth in early spring, I have had very little trouble keeping it contained. The blossoms go on forever and are truly gorgeous.
My favorite front of the border perennials include:
Creeping Baby's Breath. Gradual spread and a gadzillion blooms. Bloom time is a bit early for the late summer perennials.
Blue Chip Campanula. I have these little bell flowers in blue and white. Hardy and never invasive.
Astilbe. I have them in a sunny border and they do very well. Never invasive.
Once all the key perennials are in place, I add annuals in the ground and in containers, and some rustic garden art or junk. I vary the junk and the annuals to give the garden a slightly different look each year and to try some new annual varieties.
My favorite annuals to tuck in my border are:
Marguerite Daisies. This yellow variety blooms all summer and spreads very nicely. I under plant them with purple or blue trailing verbena.
Pink Marguerites planted in a pail and tucked in a bare garden spot.
Nasturiums. I love them. A real riot of color. They grow rapidly enough that you could start them from seed.
Nicotiana. Super, star shaped annuals, tucked here in a galvanized laundry tub.
Now for the junk:
A stepladder.
A funnel, a chicken feeder, a wooden daisy.
Signs.
I also have a tall blue birdhouse and a rusty milk can in the border.
What will I put in my garden this year? You will just have to come back and see!
Joining Debra for at Common Ground for Be Inspired.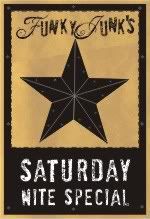 Joining a Southern Daydreamer.
Receive my Posts and Newsletters to your Email